Why Academy Ford?
Get to Know Us, Academy Ford, Your New Ford Dealership Serving Laurel, Beltsville, Lanham, Bowie and College Park conveniently located on Route 1 in Laurel, MD, we are Ford's premier dealership for all of the Baltimore-Washington Metro Area. We are a multi-generational family business that has grown from humble beginnings in 1962 on Main Street in Laurel to our current dealership on Route 1. Our team and our family are celebrating serving our customers and our community for over 50 years.
The Academy Ford team comes to work every morning with one goal in mind. Our goal is to show our appreciation for you!  We believe that our customer is our greatest asset and we want to ensure that you have a premier customer service experience while visiting our dealership, whether you are purchasing a 
Ford Fusion, Focus, Escape, Superduty or F-150
, servicing your current vehicle or repairing your vehicle from an unfortunate accident. We work to accomplish this goal by striving to have our team members as engaged and passionate about this business as we are. We believe that happy employees make happy customers!
We also strive to have a positive impact in the area where we live and work. Our family firmly believes that our company should focus on giving back to our community. We try to lead by example and we also encourage our team members to become involved in the community. Our company works closely with numerous organizations including: local schools, sports teams, charities, local emergency services and many other community events throughout the Baltimore-Washington Metro area.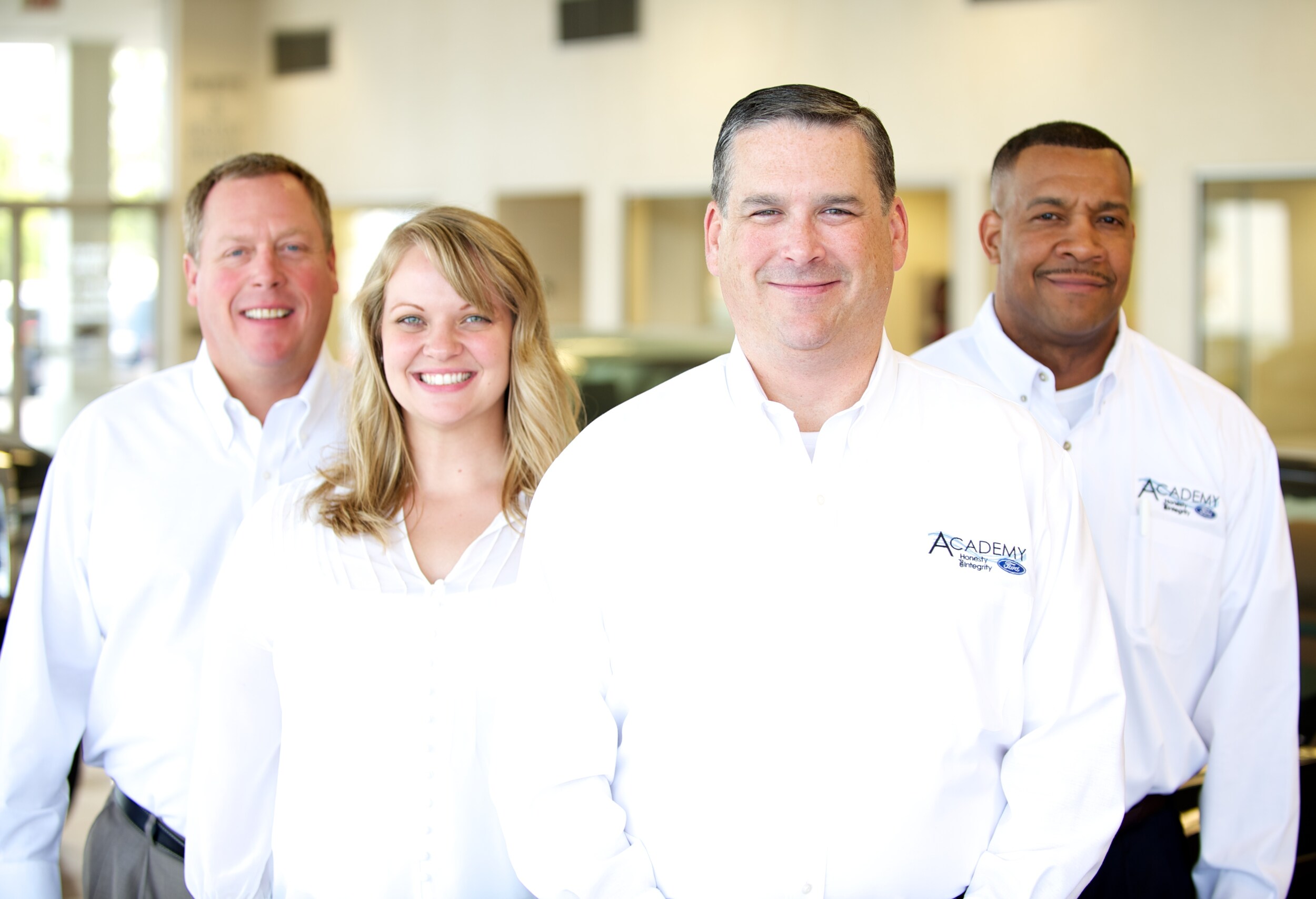 The Academy Ford Team works passionately to make you feel at home when you visit our dealership. As a customer, you become a part of our Academy Ford Family from the moment you walk through the door. We care deeply about making sure that you are a happy and satisfied customer when you walk out the door, but if you ever feel that we are not doing our best, please come talk to us. Our doors are always open and you will always find an Academy Ford team member willing to help in any way possible! We look forward to the opportunity to earn your business and welcome you to the Academy Ford Family!
Sincerely,
The Academy Ford Family


Our Dealership's History
Mr. Lynch began his career at Ford Motor Company after graduating from Georgetown University.  He started out as a wholesale representative for Ford.  In this role he handled all parts, service, and body shop issues as well as wholesaling cars and trucks to dealers.  It is during this time that he met Mr. Bob Bell.  The two of them saw an opportunity arise in Laurel, MD and began to build the Academy Ford dealership.  Academy Ford was originally founded in 1962 on Main Street in Laurel, MD by Mr. Lynch and Mr. Bob Bell.  Mr. Lynch, now president of Academy Ford and a father of 6 is not only a profound leader he is a great people person.  He is at his best when surrounding himself with good people, including his son Mike Lynch.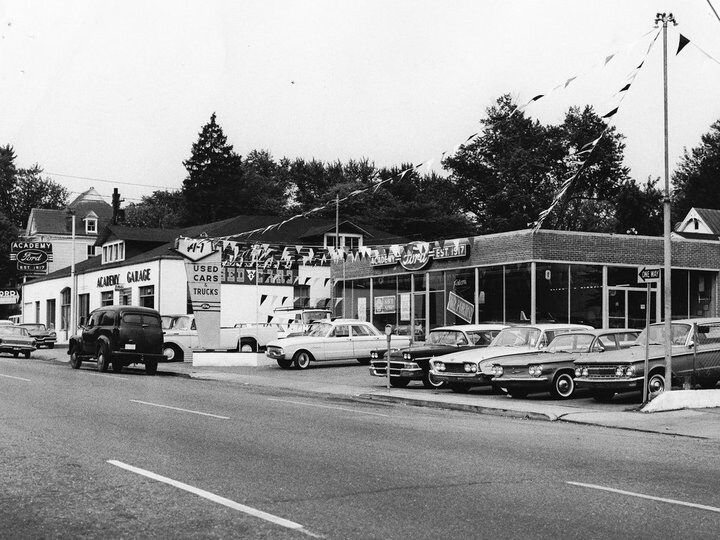 Mike joined Academy Ford in the summer of 1983 learning the basics.  He began his career washing cars, stocking the parts shelves and worked his way up to the parts counter.  Mike worked in this role for a few years then transitioned to service as an advisor for a limited time.  He also spent a brief period working in the office assisting with the accounting needs of the dealership.  It wasn't too long after that he began to learn about the finance and sales side of the business as he worked alongside the General Manager at the time.  Afterwards he attended the NADA (National Automobile Dealers Association) Academy to learn even more about running the business.  He graduated the Academy in 1987 and began his role as the Fixed Operations Manager supervising the Parts and Service departments as well as the Body Shop.  In 2005 he became the Vice President and has retained that role until today.  Alongside both Mr. Lynch and Mike Lynch, the Academy Ford Family is celebrating over 50 years of serving our customers and our community.